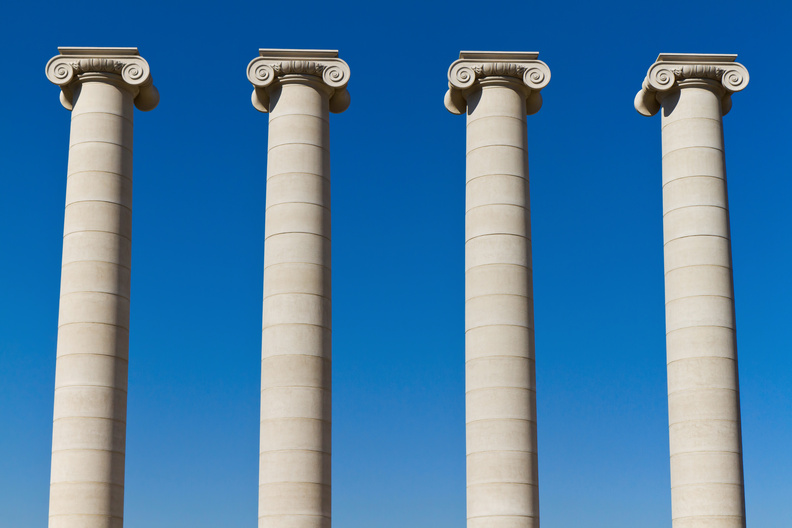 The 4 Pillars of the Church @ The Ridge:
PRAISE: the unashamed adoration and celebration of the surpassing worth of Jesus Christ.

"God is spirit, and those who worship him must worship in spirit and truth." – John 4:24

Worship is a compound word: worth (value, merit, excellence) + ship (state or condition of being). Literally, worship means to declare worth. "What is Jesus worth to you?" is the question praise seeks to answer.
At The Ridge, we value the wide-open worship that can only happen when God's people gather in one place with one heart. Regardless of style of music or form of expression, we value declaring the worthiness of Christ as a congregation.


PREACHING: the unapologetic preaching of the authority of God's Word over every area of life.

All Scripture is breathed out by God and profitable for teaching, for reproof, for correction, and for training in righteousness, that the man of God may be complete, equipped for every good work. – 2 Timothy 3:16-17

The Ridge believes every word of scripture is inspired, breathed out by God. As such it speaks with authority over every area of life. We are not interested in man's best thinking or the popular opinions of our culture. Every week we open the Bible, not so we can read it, but so that it can read us.
We refuse to compromise or water down what it says because, whenever the scripture is given full voice in our gatherings, lives will be changed for the glory of God.


PROCLAIMING: the unafraid witness of believers sharing the good news of Jesus Christ everywhere they carry their influence into the culture.

For we are not, like so many, peddlers of God's word, but as men of sincerity, as commissioned by God, in the sight of God we speak in Christ. – 2 Corinthians 2:17

Contrary to what many churches teach, the primary goal of the church worship gathering is not evangelism. The primary purpose of the worship gathering is to seek the manifest presence of God in His glory. The overflow of that is evangelism – not by the pastors and preachers on Sunday, but by the people all week long!
We believe every Christ follower has been called and equipped to share the gospel uniquely in their areas of influence throughout the week. Although we encourage our folks to invite their friends to hear the gospel, they should have already heard it from them and seen it in their lives long before they enter our doors. At the Ridge, our goal is to make disciples that will make disciples… that will make disciples, etc. Evangelism is crucial, but it happens best as an overflow of discipleship, not by instituting a program.


PRAYER: the unceasing prayer of Spirit-filled believers in intimate communion with God

Rejoice always, pray without ceasing, give thanks in all circumstances; for this is the will of God in Christ Jesus for you. – 1 Thessalonians 5:16-18

Prayer is not about getting stuff from God. Prayer is about connecting to the heart of God until our hearts are in perfect sync with His own. At the Ridge we don't merely pray before we work, prayer is the work, then God works.
We don't want to make a move until we have heard from Him. We don't want to go anywhere He has not led us to be. Therefore, it is vital that God's people, beginning with the leadership, stay on our faces before God in fervent prayer – waiting, listening, then obeying what we hear from the Lord.